Project Pictures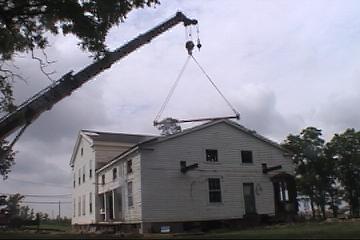 Greek Revival House. Original location: Henrietta, New York. Our company designed, engineered, supplied all rigging except crane, certified feasibility of project, transported and reassembled complete structure. As per NYSDOT lower roof section broke the record for the widest load in Monroe County!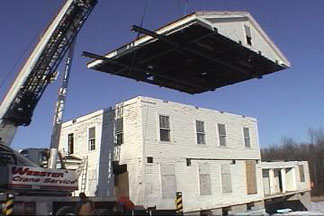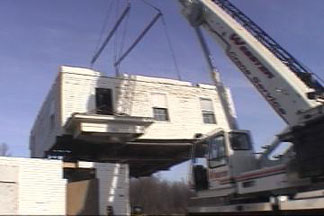 Main Middle Section Reassembly Main Roof Section Reassembly
Greek Revival House. New location: Mendon, New York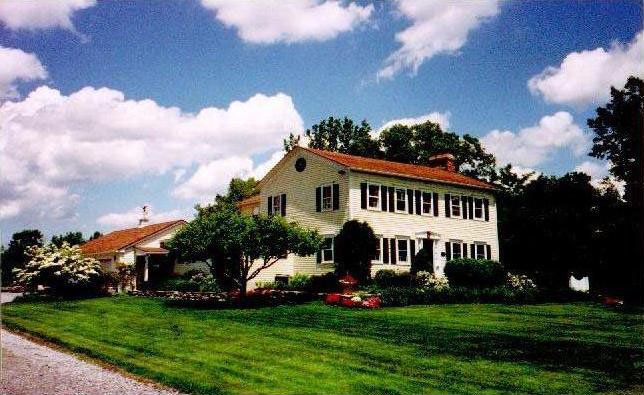 1812 house relocated from Brighton, NY to Mendon, NY with additions and complete restoration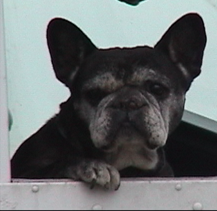 Betty supervising house move from truck window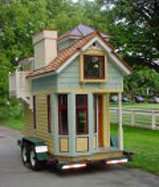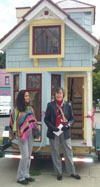 Little House Move - Landmark Society of Western New York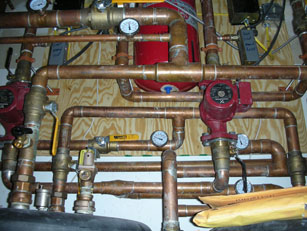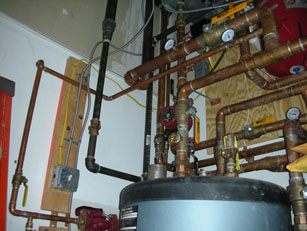 Scott Miller Salon Boiler Piping. This system was designed to provide hot water with complete redundancy so that if any part of the system failed it could be isolated and replaced while maintaining hot water at all times. Dual high efficiency boilers were hung on the wall above dual 100 gallon storage tanks below.